home - bio - statement - art galleries: dreams - goddesses - nature - inner - on paper - composites - by date - A-Z

Winged Goddess

1983, oil on canvas, 5' x 7', by Jenny Badger Sultan
A few years after painting a small watercolor, Winged Mother, I was moved to do an expanded version. This one is much larger: 5 feet x 7 feet.
I had fully intended to clothe her after painting her body, but couldn't really stand to do that, so she remains naked, with her hair loose. I see her wings as containing and protecting all of creation.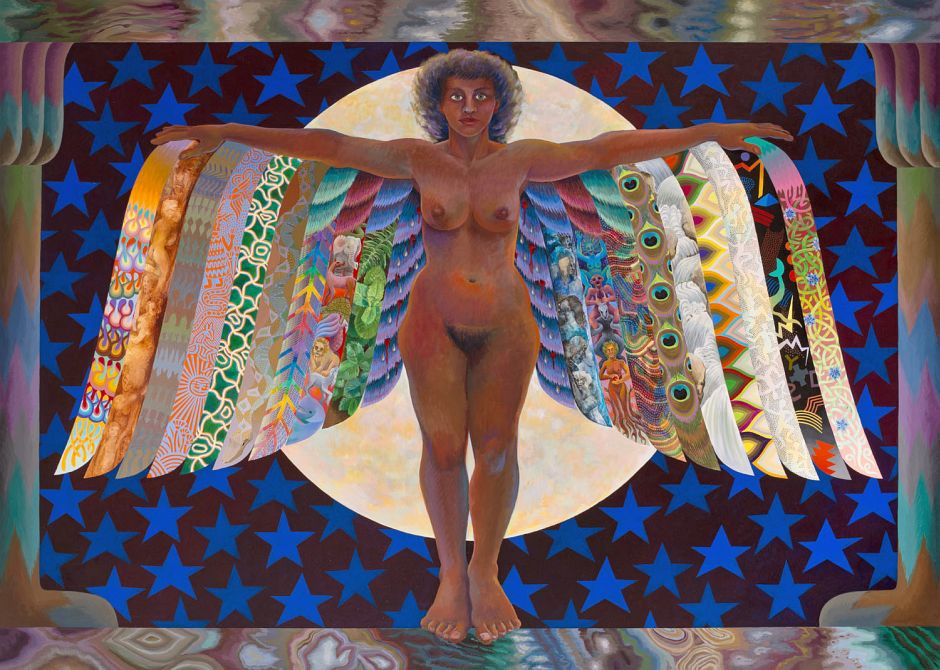 Neither of these paintings refer directly to a Middle Eastern prototype, but I think of them both as manifestations of the Egyptian Goddess, Isis.

home - bio - statement - art galleries: dreams - goddesses - nature - inner - on paper - composites - by date - A-Z