home - bio - statement - art galleries: dreams - goddesses - nature - inner - on paper - composites - 3D - by date - A-Z

Sunrise--Hanuman Ghat

2014, acrylic on paper, 18 x 15", by Jenny Badger Sultan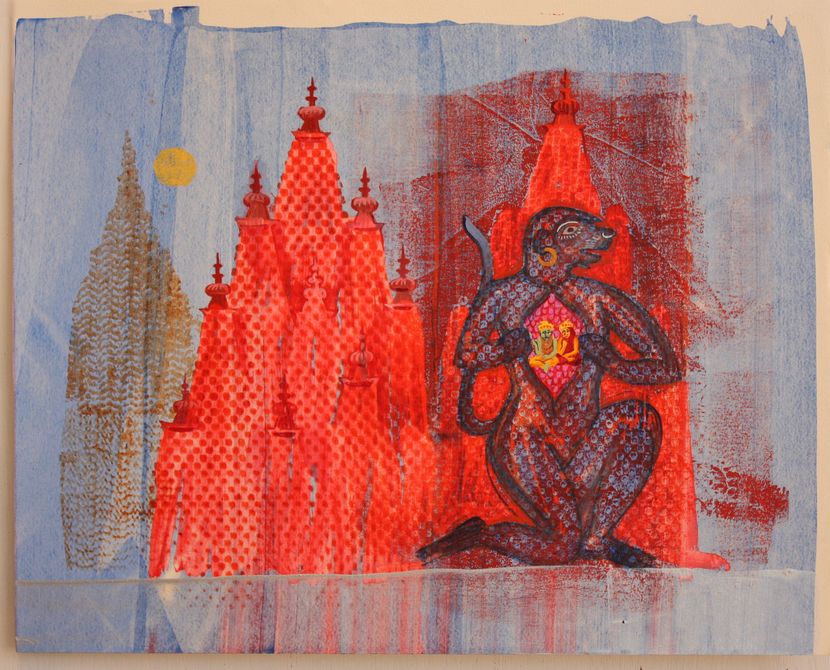 In 2014 we visited India. In Varanasi, we stayed in a hotel overlooking the Hanuman Ghat on the edge of the Ganges.

Hanuman, the heroic monkey who helped deliver Sita from kidnap and captivity, is shown here revealing Rama and Sita enshrined in his heart.
home - bio - statement - art galleries: dreams - goddesses - nature - inner - on paper - composites - 3D - by date - A-Z