home - bio - statement - art galleries: dreams - goddesses - nature - inner - on paper - composites - by date - A-Z

Pigeon with a Head like Queen Victoria

Dreamed 2010/7/26, painted soon after; acrylic on unstretched canvas, c.8 x 11", by Jenny Badger Sultan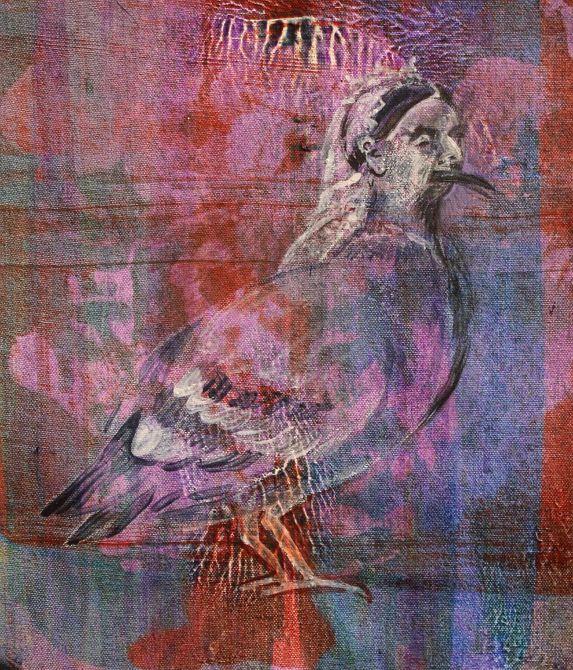 THE DREAM
A pigeon with a head like Queen Victoria's keeeps fastening onto my clothing with its beak...
This was a puzzling dream, even though the aggressive, picky quality is very familiar. My father has been described by my husband as "The Last Victorian" since he was born in the last years of the 19th century and had a rather formal quality. Perhaps the negative critical qualities of the negative animus (which are often related to one's father) are embodied in this picky pigeon.
I also associate that relentless pecking with the mythical Harpy.

home - bio - statement - art galleries: dreams - goddesses - nature - inner - on paper - composites - by date - A-Z