home - bio - statement - art galleries: dreams - goddesses - nature - inner - on paper - composites - by date - A-Z

Osiris Boat

1992, mixed media collage, 14 x 17", by Jenny Badger Sultan
When I first saw an image of Osiris as a ladder, holding the crook and flail, I was amazed and it became part of the ladder imagery I'd been working with.
Later I became more familiar with the "djed" pillar, which looks like a ladder and may originally have been a stylized tree trunk but came to symbolize the backbone of Osiris. It was a very important amulet in ancient Egypt.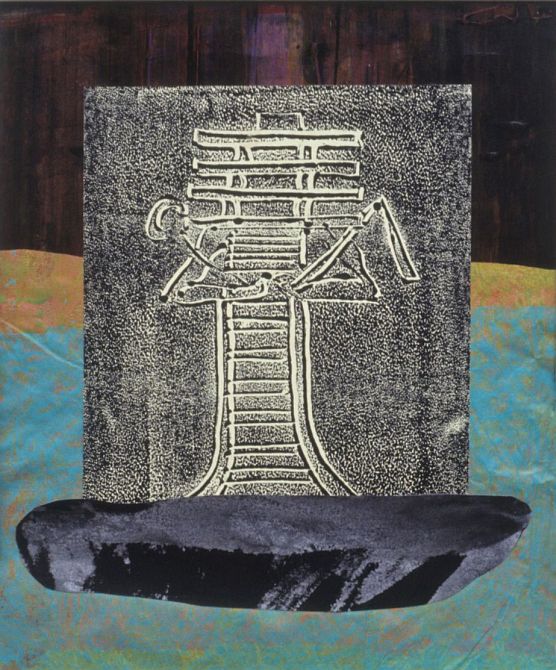 This piece is related to Coming to the Jumping Off Place, Dancer Ascends the Ladder and Guardians of the Ladder.

home - bio - statement - art galleries: dreams - goddesses - nature - inner - on paper - composites - by date - A-Z