home - bio - statement - art galleries: dreams - goddesses - nature - inner - on paper - composites - by date - A-Z

Meditation for the New Year

l999, mixed media on paper, 52 x 102", by Jenny Badger Sultan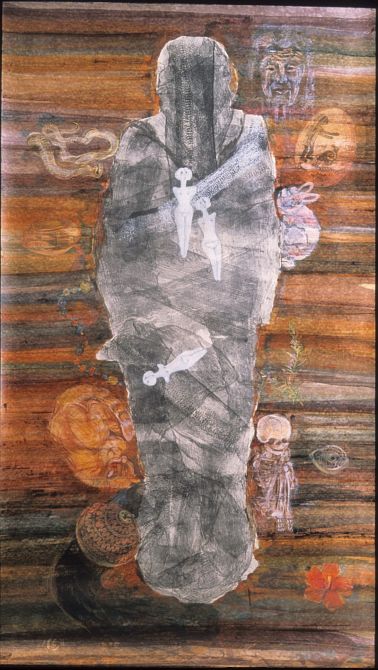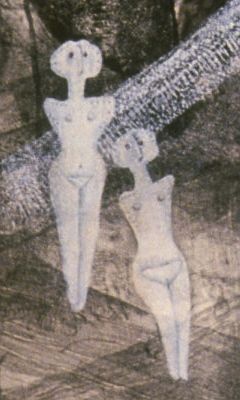 In this work, the wrapped, shrouded figure came first.
On it are three small white female figures modeled on the three "Stiff white ladies" found in the burial of a ten-year-old girl in Moldavia, 3500 B.C. (as shown in "The Language of the Goddess" by Marija Gimbutas). I was very touched by these burial offerings.
Around the shrouded figure came other images of death and loss:
an image of my mother from a recent dream
the painted burial pot I had made for my mother's ashes after she died
my cat Carrot who had died in the Fall
the skeleton of a baby, which I associated with the abortion I had had many years before.
Putting these images together with ones of rebirth, such as the snakes shedding their skins, helped me feel some wholeness and resolution in contemplating the cycle of life and death.


home - bio - statement - art galleries: dreams - goddesses - nature - inner - on paper - composites - by date - A-Z