home - bio - statement - art galleries: dreams - goddesses - nature - inner - on paper - composites - 3D - by date - A-Z

Life/Death Meditation

2011, acrylic on panel, 20 x 20", by Jenny Badger Sultan
I'd been fascinated by some images I'd seen recently, in Spain and in a local burrito cafe, where you see some kind of a pleasant scene and then you flip your attention and see the skull. This was my attempt to work with this idea.

I was also thinking a lot about a family member who was very ill.

The twin women refer to a wonderful statue, La Dama de Baza, that we saw in Madrid. She is a goddess figure (from the Iberian culture, 4th C. BCE) but also the container for the ashes of a woman who had died.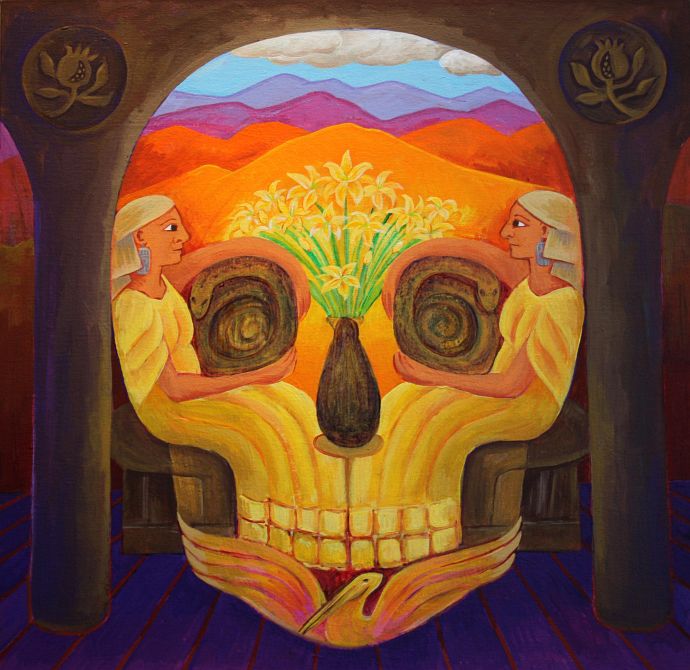 home - bio - statement - art galleries: dreams - goddesses - nature - inner - on paper - composites - 3D - by date - A-Z