home - bio - statement - art galleries: dreams - goddesses - nature - inner - on paper - composites - 3D - by date - A-Z

Monica at Hagar Qim

1998, watercolor, 10 x 14", by Jenny Badger Sultan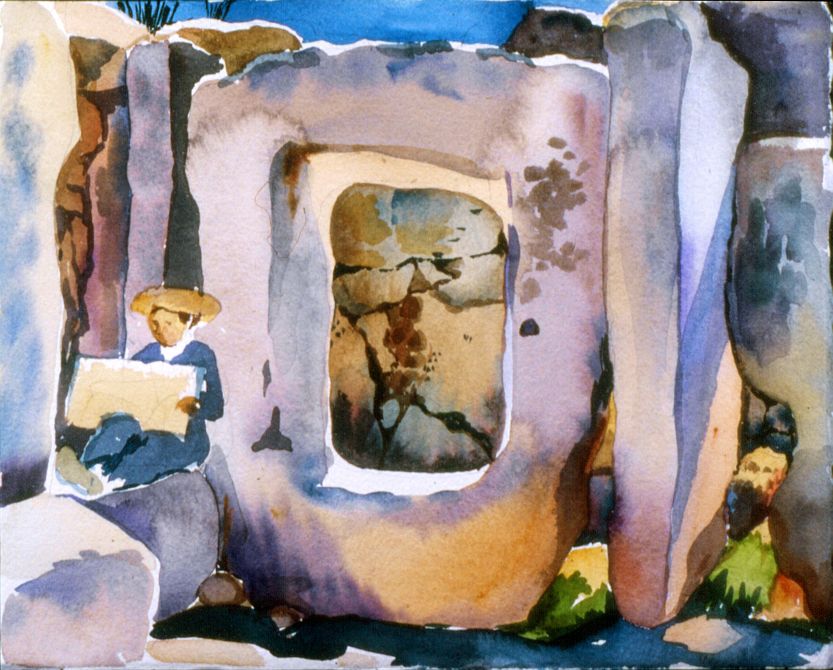 A watercolor of a portal stone in the Hagar Qim temple on Malta with one of the Maltese artists who was part of a joint show of American and Maltese women artists. For another view of Hagar Qim, see Circle of Life Renewing. See also the nearby temple of Mnajdra.
home - bio - statement - art galleries: dreams - goddesses - nature - inner - on paper - composites - 3D - by date - A-Z