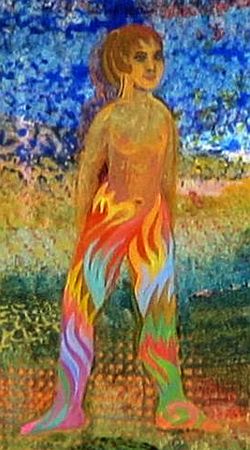 Body Paint
Dream--May 4, 2014
A young girl, maybe ten or twelve years old, is standing naked. We are painting designs on her body.
Her whole lower half is now covered with colorful swirling designs--up to about her waist.
We are stopping now, to take a break. I think we will continue later, to cover the rest of her body.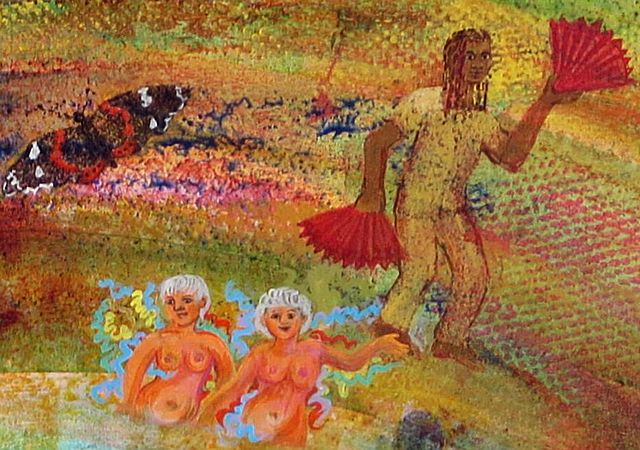 Sun on our Breasts
Dream--July 1, 2014
An outdoor festival. Some of the locals plan to entertain visitors from far away. We gather in a circle. A young man does a hip-hop dance, then a friend and I take off our tops and dance bare-breasted. Our breasts are large and full, surrounded by colorful ruffles and ribbons. I'm a bit shy about this, but we turn and dance in all directions, singing "How good it feels to let the sun shine on our breasts."
Two Red Fans
Dream--Sept. 4, 2014
A crowded celebration of graphic design. Collaboration on a logo of a winged dragon. A man leads us. He's tall and solidly built with light brown skin and small braids falling to his shoulders. He does different things--at one point he gestures with two big red fans--kind of opening up the space as he moves around.