home - bio - statement - art galleries: dreams - goddesses - nature - inner - on paper - composites - 3D - by date - A-Z

The Child's Room

1977, oil on canvas, 54 x 54", by Jenny Badger Sultan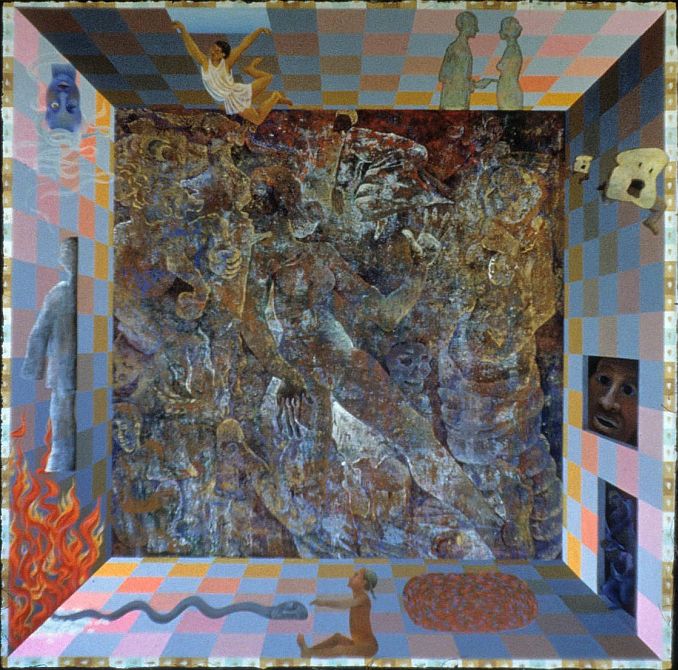 Here I used decalcomania in the inner portion and precise painting on the outside, creating a box-like space with perspective. It became my room, where I used to see images in the uneven plaster on the ceiling. This experience, I'm sure, led to my later interest in finding images in random textured surfaces.

Two images I saw on my ceiling were the man holding a gun to a woman's stomach and the slices of toast running away screaming. This might give you the feeling that I felt a lot of fear as a child, and you'd be right.

The giant face at the window was a kind of vision or hallucination. And whenever I had a nightmare and needed to get to my parents' room for comfort, I imagined robbers in the doorway were waiting for me, blocking the way.

The smoky figure on the left is my father, who often helped me get back to sleep after a nightmare.
home - bio - statement - art galleries: dreams - goddesses - nature - inner - on paper - composites - 3D - by date - A-Z