home - bio - statement - art galleries: dreams - goddesses - nature - inner - on paper - composites - 3D - by date - A-Z

Breathing In, Breathing Out

2006, acrylic on canvas, 50 x 48", by Jenny Badger Sultan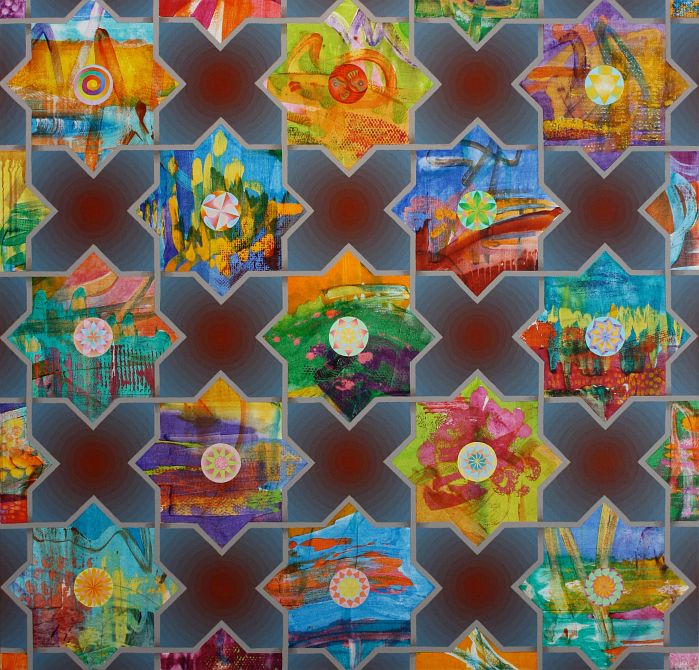 This painting uses the same grid as Breath of the Compassionate, only with the crosses rotated.

First I did a layer of pure experimentation with color, gestural brush strokes, texture.

Then I laid out the grid and puzzled for a while about how to treat the crosses--trying out many different ideas. Finally I settled on this very simple color gradation, from gray to red-brown, which has a kind of movement and glow.

Finally, within each octagonal star I painted a small mandala using symmetries from one to thirteen.
home - bio - statement - art galleries: dreams - goddesses - nature - inner - on paper - composites - 3D - by date - A-Z